Brexit feels like a 'slow puncture' but thanks to UPS for listening, showing common sense and decency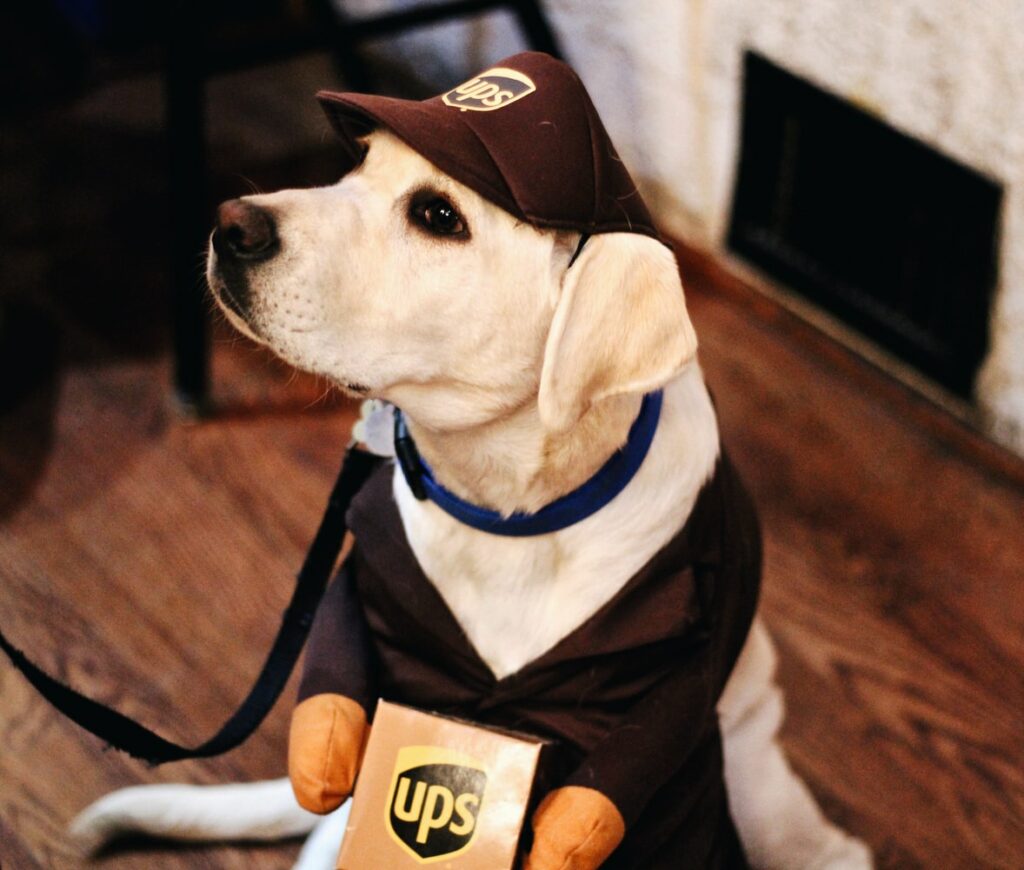 Whilst I appreciate that we are allowed to have our 'Own Truth', the way in which the impact of Brexit has been portrayed by the Office of National Statistics (ONS) and then explained away by the Government starts to stretch #owntruth into #fakenews.
Last week the ONS reported a 40% plunge in January of exports to the EU. Interested parties jumped in to give reasons why this had happened – stockpiling, COVID, Temporary adjustments etc. Suren Thiru, the head of economics at the British Chambers of Commerce, got closest when he said: "The practical difficulties faced by businesses on the ground go well beyond just teething problems and with disruption to UK-EU trade flows persisting, trade is likely to be a drag on UK economic growth in the first quarter of 2021."
As we reflect on the period from Dec 2020 to March 2021, it has been pretty much as we expected – complicated, expensive, time consuming and we have seen about a 20% reduction in turnover over that period. What we didn't expect was UPS (the $140BN Carrier service) to be our unlikely hero.

Big UPS, a hero?
The main challenge we faced when preparing for Brexit was binary options from all shippers, either a) Send without Duty and the consumers paid on the doorstep or b) Use a Duty Paid service at the cost of approx £5 a parcel with the shipper paying the VAT and Duty and then charging us. We couldn't do a) as we deal with leading brands and we know from experience that 5 complaints from disgruntled customers on Twitter would cause a client management headache. So our only option was to use a Duty Paid service. There was a third option, that I know many online stores have adopted, which was to continue exporting to the EU, charging UK VAT, paying that VAT to HMRC and dealing with consumer complaints as and when they got them. That however would be against the law from Jan 1st so did not seem to be a wise choice.
So we elected to go the Duty Paid route and after 2 weeks of dialogue, our chosen shipper UPS confirmed that they were the importer of record. That meant we did not need our EU registrations should we not wish to have them. UPS had the added benefit of being the only company that was not charging a per order duty surcharge of approx £15 per order to cover the duties they would pay on our behalf. That was great news as the alternative was for each order to the EU to hit our cashflow by £20. When you are sending several thousand orders a month this mounts up pretty quick.

So we were back up and running, orders starting to ship to the EU and consumers seemingly happy to pay the £5 extra to have a hassle-free transaction.
Then last week came the email – 'after consideration UPS are going to impose an EU capacity surcharge effective this week'. Talk about knocking someone down once they've just got up!
As you can imagine, emails were sent, telephone calls were made and our Operations team had to gear up yet again to change shipping rates across multiple stores and inform all of our clients of the changes.
But we weren't alone, as yesterday UPS announced that 'after reviewing feedback' they had reversed the charges and the 'new normal' was back.
So hats off to UPS, thanks a lot, it is rare for us to see a company of your size respond in such a way and you've got a loyal customer as we continue to grow.